Sound effects
Backgrounds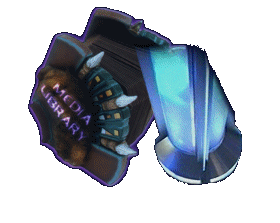 Overview
This section contains a large variety of high quality background noises from all series and feature films, that you won't find a second time in the internet. Every one of the almost 30 sounds was separated and digitally enhanced in a sophisticated procedure. To faciliate navigation, the files were assigned to several categories. If a category consists of many sounds, the effects have been further subdivided according to the ship/institution. By the way: the background noises have been edited in that way that they can be played in an infinite loop.
USS Enterprise-D

Deep Space Nine

Miscellaneous
Bird-of-Prey
Warbird
Leading ship
Copyright information
The avaiable sound effect files have been taken directly from the according Star Trek TV series or movies. All copyrights are the property of Paramount Pictures. Concerning the public use of the files: since the sounds have been reworked and enhanced by the author, I expect credits with link to the Star Trek Dimension at all events.
Back to the Media Library main page
© 1999-2000 by Star Trek Dimension / Webmaster. Last update: November 12th, 2000